When the temperatures start to drop, all that you want to do is cuddle up in a blanket at home. But that is not enough to beat the winter chill; there's a lot more that needs to be done to keep your house warm during the chilly days of winters.
The very first step in keeping your house warm this winter is to look for those doors that help in retaining heat indoors. For this, you can choose aluminium and uPVC doors by Fenesta, which work towards keeping your home warm because of their remarkable properties.
uPVC and System Aluminium doors – The key to insulation in the house
The reason why you should go for uPVC doors is that they have insulation properties and help to retain heat at the time of winters. These types of doors have better insulating properties than wooden doors and also fit better.
In addition, you also go for aluminium doors for insulation in your house. Aluminium is one of those elements that help in insulating the house. The element offers an increased level of water, wind, and air-tightness for achieving a high level of energy efficiency which in turn result in warmer homes. Therefore, you can also get Aluminium installed doors in your house to guard yourself against winter chill when you are at home.
DID YOU KNOW?

Fenesta specializes in the design planning, production, set-up, and service of System Aluminium and uPVC windows and doors (100% customised). Fenesta is India's top windows and doors brand, so it is rest assured that you will get only the best products in the market. Pearlson and Co is the no 1 dealer of fenesta's uPVC windows and doors.
After you get the uPVC and System Aluminum doors and windows by Fenesta installed, here is what you can do on your own part to keep your house warm during winters: –
1. Put the Curtains to Use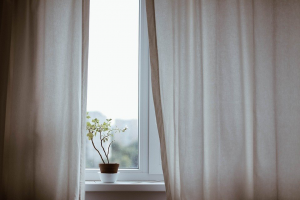 Open the curtains in the day for sun rays to enter into your home. This will add the much-needed warmth to your home in the winter months. Another thing that you should keep in mind is to shut the curtains when the night approaches. Shutting off the curtains acts as an added layer of insulation and keeps your rooms warm. At the time of selecting the curtains, do make sure they are made out of thick fabrics.
2. Clean the Moving Parts of Doors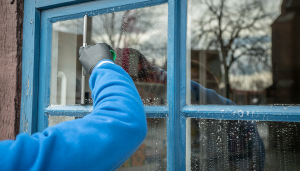 It is essential to clean the moving parts of doors because things such as dust, leaves, and sand can settle in them. Cleaning them will ensure the smooth movement of the doors. This, in turn, will create tighter seals and help in keeping the premises warm.
3. Keep the Doors of Unused Rooms Shut
When you keep the doors of unused rooms closed, the colder air does not travel to the remaining portions of the house. Doing so will only help in retaining the heat that you generate in a smaller area of your house.
4. Cover up Your Walls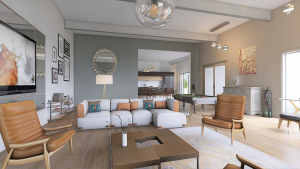 To reduce energy loss, cover your walls with mirrors and pictures. Hanging tapestry and carpets on the walls will insulate the walls even more. Something as simple as a poster can also increase internal surface temperatures.
5. Use Rugs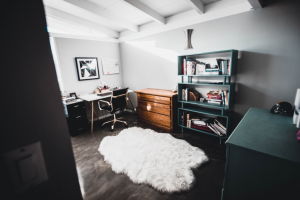 If you have a floor made of tiles and hardwood, use rugs to keep your feet warm. This way, you will not only contribute to making your room warm but also elevate the style quotient of the room.
6. Trim the Nearby Trees:
Check if your windows are blocked by shrubs and tree branches. This is important because these tend to create a hindrance for the sun rays to enter into your house. Trim the branches and shrubs in case such a scenario occurs and let the sun rays keep your house warm during the day.
P.S. Trim them; not cut or uproot them
7. Bring in Some Plants:
You can also keep certain plants inside your home to increase the overall humidity. Plants such as spider plants, rubber plants, English Ivy, and many others will do the trick. Not only will these plants keep the house warmer but also enhance the air quality of the home.
Here's to the cosiness in every humble abode!